Pennsylvania Lawmakers Establish Liability For Parents Who 'Opt-Out' Of Mask Mandates In Schools
Image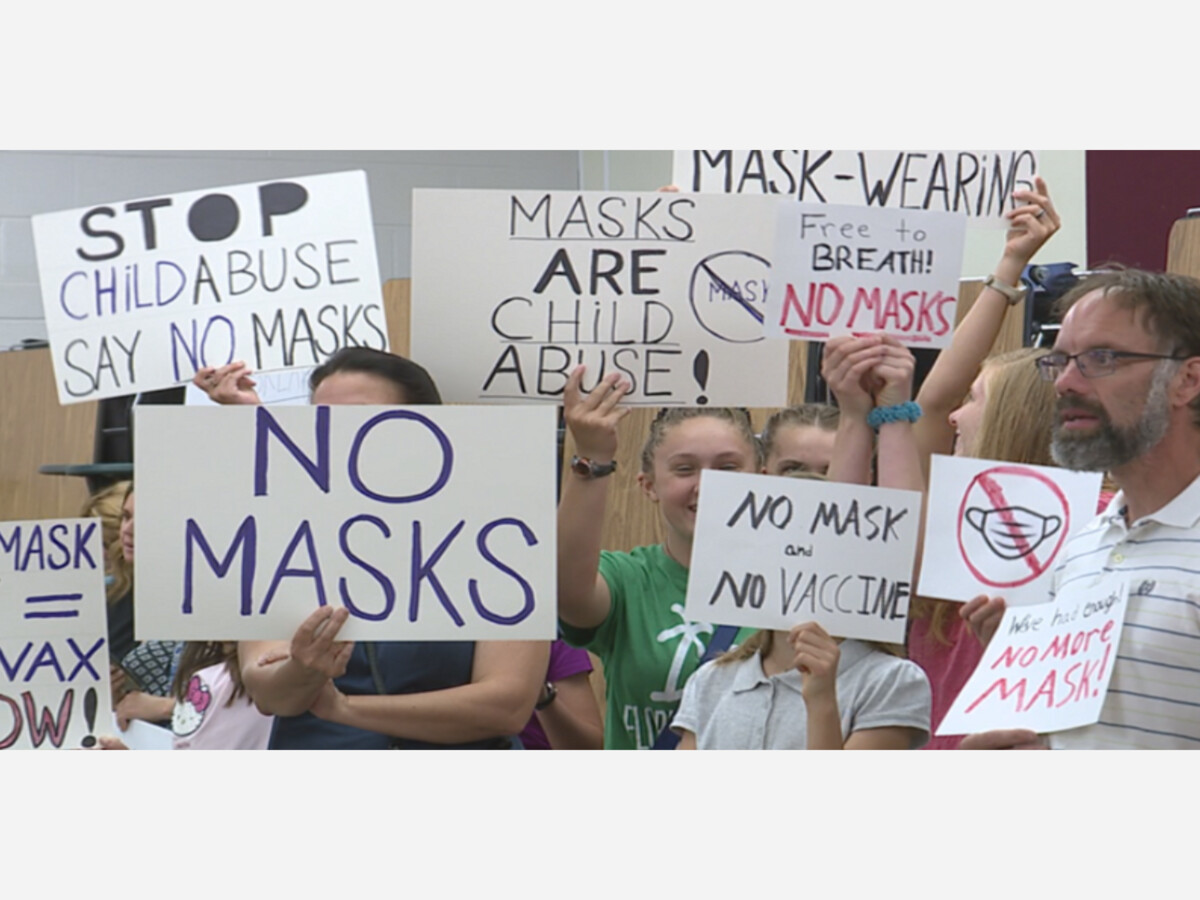 As some state lawmakers work to find ways around mask mandates in K-12 schools, one Pennsylvania state senator is planning added protection for families though he hopes it's ultimately unnecessary.
Sen. Anthony Williams, D-Philadelphia, says he wants to hold parents who refuse to comply with public school mask mandates liable if their child transmits COVID-19 or one of its variants to a classmate.
Williams began seeking co-sponsors for his proposal on Tuesday. And in a memo to colleagues, he said that rising case numbers, especially among children, should "strike fear into the heart of every parent."
"While the last 18 months have been difficult for many, the COVID-19 pandemic is unfortunately far from over," Williams wrote in a memo seeking colleagues' support.
Gov. Tom Wolf and the Pennsylvania Department of Health support updated Centers for Disease Control & Prevention guidance that recommends universal masking indoors regardless of someone's vaccination status; however, there are no plans to mandate another statewide masking policy.
Instead, state officials are leaving the decision up to individual school districts.
The CDC updated its guidance for K-12 schools earlier this month. Citing the Delta variant and its high transmission rate, the CDC said data suggests the variant might cause more severe illness than previous strains in people who are not vaccinated, according to the CDC.
National data show a daily average of 216 hospitalizations among children with COVID-19 from July 31 to Aug. 6. That nearly matches the 217 daily admissions during the pandemic's peak in January.
"My bill is patterned after other school-related activities where we hold the parent accountable, notably truancy," Williams wrote in his memo to colleagues.
Williams also wrote that the bill provides a cause of action for families of children who contract the coronavirus to hold the parents of students who fail to follow masking guidance civilly liable for expenses incurred from the virus.
"For the parents to be held liable, they must have knowledge of a school's masking requirements, and either provided a formal opt-out or other notification to school officials that their child will not comply," he said. "My hope is that this legislation is ultimately unnecessary, but given the anemic vaccination rates in many parts of the commonwealth, it is vital to ensuring the safety of school children."
The announcement comes less than a week after Sens. Doug Mastriano, R-Franklin, and Judy Ward, R-Blair, who's a former nurse, said they plan to introduce legislation that would let parents and guardians "opt-out" of school mask mandates.
Some Pennsylvania school districts in Philadelphia and Allegheny counties have approved mask mandates ahead of the 2021-22 school year, which will begin in a few weeks.
"These mandates are being implemented despite limited data that clearly demonstrates the benefits of mask-wearing in a school setting," Mastriano and Ward wrote, saying they've heard from concerned parents about the negative impacts of masking, including adverse health effects, inhibited breathing, stunted psychological development, decreased communication, and learning impairment.
Health experts have debunked claims that wearing a mask causes adverse health effects, and in Pennsylvania, masking mandates have come with exceptions for those with underlying health conditions or disabilities.
Their proposed legislation would require schools to develop and enforce a form that will give families the option to abstain from mask mandates. Schools would also have to state that children who opt-out will not be "isolated, separated from classmates, or otherwise left out of participation in school activities."
"We believe that parents and legal guardians have the fundamental right to make health and educational decisions that are best suited for their children," Mastriano and Ward said.
Mastriano echoed these claims during a Senate Education Committee hearing last week, where acting Secretary of Health Alison Beam, Education Secretary Noe Ortega, and acting Deputy Education Secretary Sherri Smith outlined recommendations for K-12 school districts.
"The parents need to be able to make the choice," Mastriano, who does not have a medical background, told Beam. "They know better than you or anyone else." Mastriano also cited a German study that argues wearing a mask negatively affects children; however, that research has been disproven.
Pennsylvania reported 1,811 additional positive COVID-19 cases on Wednesday, bringing the statewide total to 1,241,843.
On Friday, Beam said an estimated 12 percent of the state's cases are among children. She added that 14 deaths have occurred among those ages 15-19. For context, there are 1.9 million children enrolled in Pennsylvania schools.
"We have evidence that masks are helpful at preventing transmissibility," Beam said. "The studies continue to show that the way to keep students in in-person instruction safely is by doing as many mitigation measures as you can."