100's of Penn State faculty may teach remotely to protest lack of vaccination mandate
Image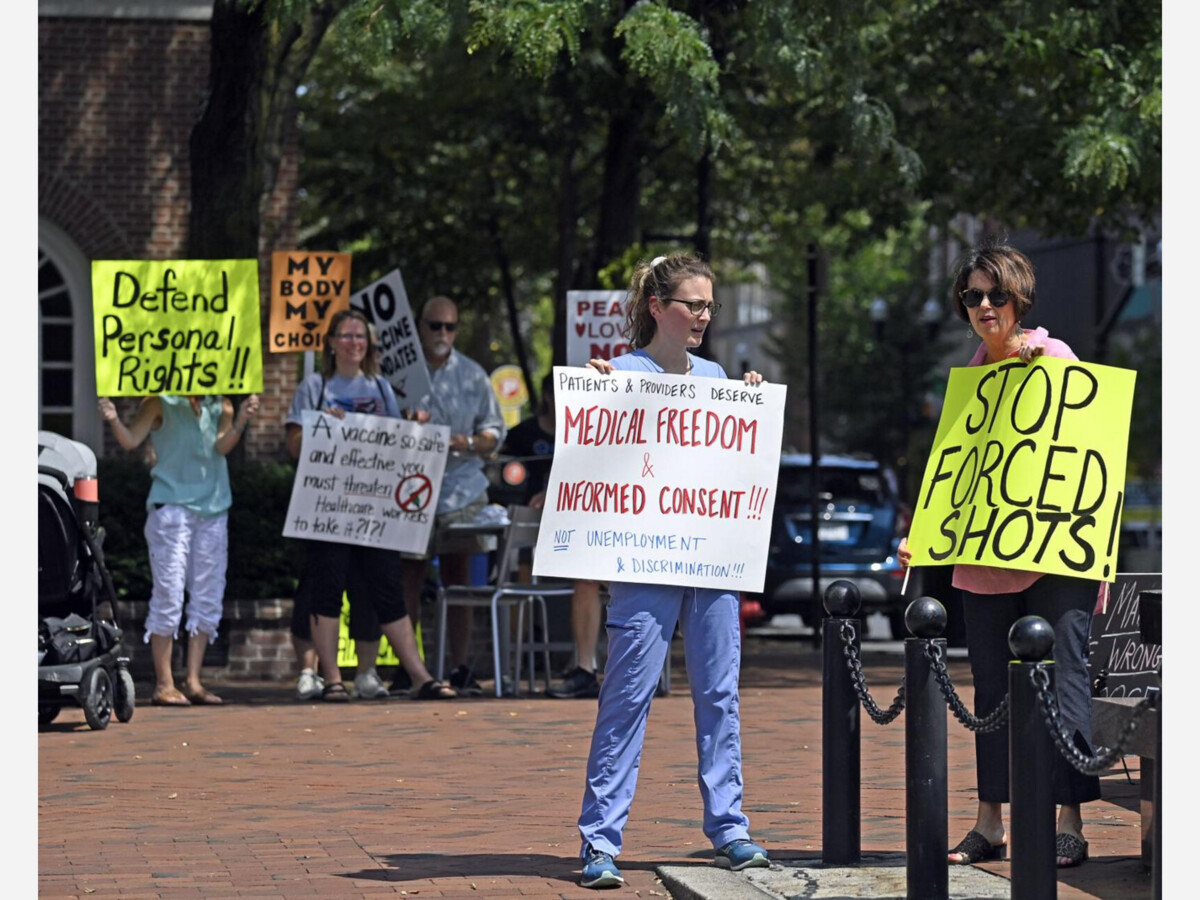 Penn State University leaders wanted a full return to in-person instruction with Monday's start of fall classes, touting huge COVID-19 ventilation upgrades, indoor mask mandates on some two dozen campuses and weekly testing for the unvaccinated.
But some faculty members upset by Penn State's refusal to institute a vaccine mandate — in their view, the best way to keep campuses safe — are delivering a different looking start to fall semester across the 90,000-student flagship institution.
They are teaching by Zoom-based remote instruction Monday and Tuesday "in an effort to keep students, colleagues, and community members across the Commonwealth safe from the rapid spread of the delta variant of COVID-19," according to the Coalition for a Just University, a faculty group that organized the protest.
Faculty confirmed the action dubbed a "Zoom-In," was underway Monday at University Park and 15 other Penn State campuses, although the number of classes and students affected could not immediately be ascertained. Hundreds of faculty members had signed up. Organizers said the action supports the school's teaching mission by promoting discussion of the pandemic and ways to combat it.
"Right now almost 300 faculty are confirmed as planning to zoom in, more are intending to participate, and a couple hundred more will be participating in solidarity actions," said Valerie Braman, a coalition spokeswoman who teaches at University Park.
Reactions have been arriving from organizations, both for and against. Penn State spokesman Wyatt Dubois said Monday the university expects faculty to follow the university's fall in-person approach and those taking part in the Zoom-In "may of course be subject to disciplinary sanctions."
Some participants cited principle, including John Champagne, 60, a tenured English professor at Penn State Behrend, the university's Erie campus. He taught in person last semester during the pandemic but said he wanted to stand up for those who have health concerns and lack the protection of tenure to speak out.
So he will drive to campus Tuesday and deliver his classes remotely from his office.
"I am particularly concerned about my colleagues with children below vaccination age and why they have to teach face to face," he said.
"The word from on high is that it is in fact some pressure from the state Legislature and Penn State being afraid to lose money that it gets from the state," Mr. Champagne said. "But this is the time for universities to lead in terms of science and moral choice."
If state legislators would actually withhold hundreds of millions of dollars from Penn State to stop it from vaccinating students, "They need to be called out."
Nationwide, at least 753 campuses — most private and in states that leaned blue politically in the 2020 presidential election — have various mandates with exemptions for those with medical or religious reasons, according to The Chronicle of Higher Education. That includes dozens of private campuses in Pennsylvania, among them Carnegie Mellon University, Duquesne University and others in the Pittsburgh region.
But only one Pennsylvania public university has a vaccine requirement, and it stems from a local mandate. Temple University acted this month after the city of Philadelphia instituted a vaccine requirement. Among those covered are students and employees at higher education institutions.
Penn State, while urging vaccination, has opted instead for a system of incentives to get the shots, testing for those who do not and a warning from the school's provost, Nicholas Jones, that students who must quarantine cannot count on remote classes as they did last year.
Two COVID-19-related deaths among Penn State students this year and last have intensified the debate.
The State System of Higher Education, whose 14 member institutions include California, Clarion, Edinboro, Indiana and Slippery Rock universities in the west, say only the Republican-majority state Legislature can authorize a COVID-19 vaccine mandate.
The University of Pittsburgh, another public institution, also is opting for incentives to get the shot and testing for those who do not, without citing the Legislature as the reason. Penn State President Eric Barron, though, told the campus recently that opinions nationally on mandates are split, and his school must navigate a polarized landscape politically in which its annual appropriation requires bipartisan support in the Legislature.
Those involved in the protest say public opinion polls and state funding aside, the school has an ethical responsibility. It points to student government, the Faculty Senate and the State College borough of council — all of which have called for a mandate. The Faculty Senate has voted no confidence in the plan.
"Penn State's plan differs from that of over 700 universities and colleges in the U.S. that are requiring Covid-19 vaccination to be on campus, among them Big Ten Alliance Members Rutgers, Indiana, Maryland, Michigan, Northwestern, and Purdue," the coalition said in a statement. "At Penn State, there is no Covid-19 vaccine mandate even though experts are clear that we need layers of protection to reduce the risk of transmission, illness, and death.
"The Zoom-In comes on the heels of numerous other efforts to influence President Eric Barron and the Penn State Board of Trustees to develop a more responsible and comprehensive Covid safety plan," it added.